Two years ago, I won tickets to England and have managed to convince the travel agency who awarded them to allow me to have my return flight from Paris. I was the happiest girl that Christmas when I heard my  name called out to claim the tickets, I was finally going to Europe!! I know that the beach has always been my first love - it's the one paradise that I can never let go. Europe, on the other hand, is my dream land.
Completely excited, I was looking for the perfect travel buddy to come with me until I've finally decided that it was my Ate Shiela who was tagging along. At that time, we both worked in the same company and we were also in the same team. My previous job required so much time more than normal eight-hour shift. As we planned our trip and initiated to apply for our UK and Schengen Visa's - we lost so much time doing our office work that we weren't able to launch it at all.
To cut the story short, we weren't able to use the tickets. It was one of the opportunities that I had to let go, but then I thought I'd get to Europe some other time and I'm pretty sure. It was still a missed chance, I felt bad about it for quite a while
VISA.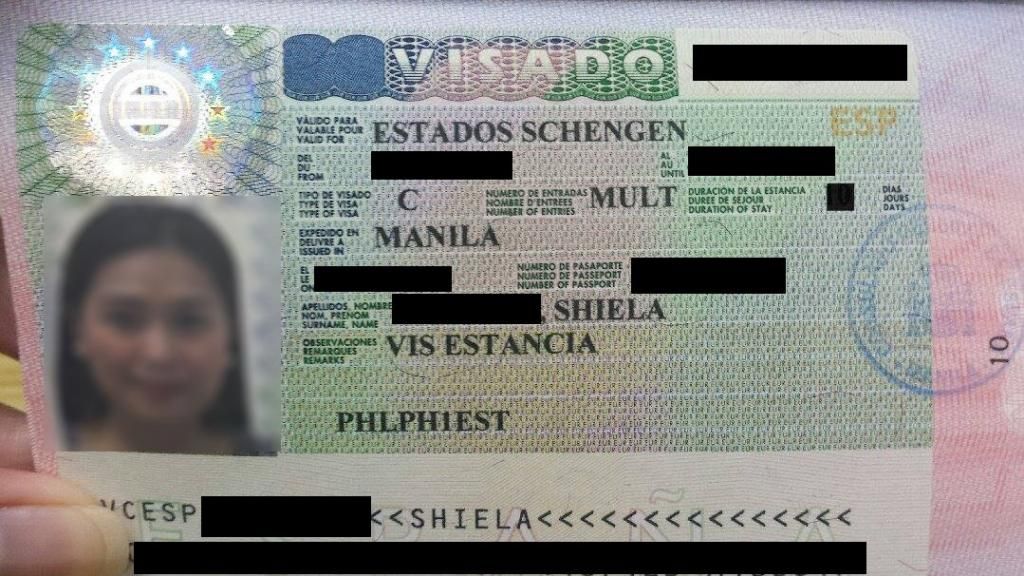 Ate Shiela's Spanish Schengen Visa. Her visa was applied for business purposes. It is much easier to get a visa for a business trip especially when you are guaranteed by a multi-national company. Info and pictured blurred for confidentiality purposes.